Since its inception in 1958 by Bill and Darlene
Pickard, Pickard Farms has been a family operation. Located in Hastings,
Michigan, the Pickard's originally raised high-quality Angus-cross freezer beef with the support of their three children: Mike, Dan, and Kim. Now focused on producing superior show cattle and breeding stock, Pickard Farms is operated by the second generation of Pickard's and supported by their own children who show the cattle at local, state, and national shows.

Thanks for visiting our site!
We are located in Hastings, Michigan. It is a small town 30 minutes south of Grand Rapids and 40 minutes west of Lansing.
We have a map of our location on the "Contact Us" page.
BMW Onset
ACA#: 385476
DOB: 04/14/2016
BW: 81 lbs.
Sire: ASHW Who Da Man
Dam: Ms Rockn Ace 36U
17.73% Chi
Owned by Pickard Farms & Winegardener Show Cattle
Semen Now Available: $35/straw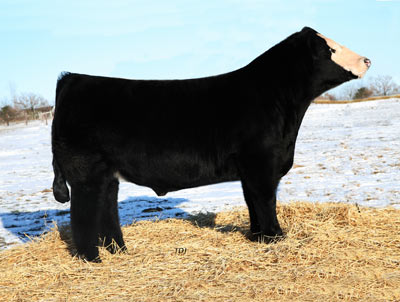 Optimus Prime
ASA#: 2494970
DOB: 01/04/2009
BW: 76 lbs.
Sire: SVF Steel Force
Dam: KS Miss She's So Sweet 98R
3/4 Simmental
Owned by Pickard Farms
Thank you to all our buyers for supporting us and we hope you have a great show year!
We have some great breeding bulls for sale! View our "For Sale" page for more information.
Pickard Farms & Cattle - 3650 Fighter Road - Hastings, Michigan 49058
Mike: (269) 948 - 3726 (work) or (269) 838 - 0594 (cell)
Darlene: (269) 945 - 5974 (work)
pickardfarmsandcattle@gmail.com